Before we explain what we've done to improve Fish Hunt for everyone we'd like to define the problems that were plaguing worms market/economy and worm farmers.
PROBLEM 1: Overproduction
In economics, overproduction, oversupply, excess of supply or glut refers to excess of supply over demand of products being offered to the market. This leads to lower prices and/or unsold goods along with the possibility of unemployment.
In our case the product are worms and it has come to certain conditions on Fish Hunt worms market where worm farmers had to start undercutting prices of each other just so that they were able to sell their grown worms because otherwise their produced worms would stay stuck on the market.
PROBLEM 2: Thinning of profit margins on worms sales
Is very much related to 1st problem to overproduction. Because there were too many worms on market they couldn't be sold and producers started lowering prices. Its basic supply & demand - if the supply is too big it leads towards price of the product getting lower and lower to the point where it isn't worth it to produce due to negative profit. Many of our fellow farmers simply stopped running their farms or paused until the conditions on market get improved again.
Problems in Fish Hunt fishing economy have lead towards some bad blood and spreading of negative sentiment in our gaming community which is against our community ethos. We want to keep conditions in our games and community where all our players can feel productive, useful and achieved so that they can enjoy, be happy and have a sense that they're part of something big (our community consist out of over 95330 people from all over the world that have a gaming account with us). Its on us game providers to find a way how to create optimal conditions to keep everyone happy.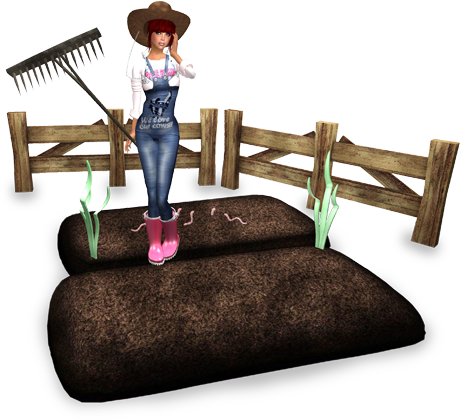 SOLUTIONS:
To solve most persisting problems described above we came out with solutions that can improve the worm market and fishing economy on overall for everyone.
To fight overproduction (which is domination of supply over demand) we looked for ways how to temporary artificially decrease the supply of worms hitting the market so that the supply is more in tact with demand. Condition where demand is aligned with supply is called EQUILIBRIUM and it is a condition that we want to reach and when reached it will keep everyone happy.
At worm market equilibrium condition every worm that is produced finds a fisher who needs it for linden fish extraction.
Now all farmers have bought farms (which is a right or license to produce virtual worms to supply to Fish Hunt fish market), farmers have paid money for that right. We can not simply take away that right and tell farmers not to farm for some time as this wouldn't be fair and we also don't want (and we think its not ok) that the farmers simply stop farming on their own because they can't make profit. We have found a way to reduce supply of the worms to the Fish Hunt fish market that is equally fair to all of our worm producers.
The only fair way we can deal with overproduction of worms
We are perpared to increase the growth time of worms in everyones worm farmers worm farms to a point where everyone can easily sell their produced worms at a profit. So that is what we have done. Ofcourse that makes every worm farmer have to wait for their little worms to mature a bit longer but what is important is that a worm farmer can sell what they have produced at a profit. We are aware that some individuals may not like it or not be able to understand why this is needed but we have to deal with market realities and you have to be aware that the only reason why we're fine tunning the supply/demand of worm market like that is to improve the whole game system for everyone.
Ensuring that there is a profit for every worm farmer
To additionally ensure that there is a profit for every worm farmer when they sell their worms we have decreased the cost of worm production by lowering the cost of supplies needed to grow worms. Doing that we can ensure worm farmers that they can make appropriate profit for doing worm farming.
Extending the time little worms need to mature is needed so that worm farmers at the time when they're ready to sell their worms can do that fast and with decreased cost of production they can do that at a profit.
Cost of supplies for worm farming was decreased on our inworld store at Farm Frenzy (near Fish Hunt Headquarters):
http://maps.secondlife.com/secondlife/Business%20Park/172/222/22
Concretely the cost reduction of worm farming ingredients:
Small Worms Pack changed from 10 L$ to 7 L$ (possible to get it at 6 L$ with the use of gold tokens-gts)
2 units of BIOWASTE instead of previously 3 units of BIOWASTE is needed for Small Worms Farm.
Tasty Worms Pack from 15 L$ to 13 L$ (possible to get it at 12 L$ with the use of gold tokens-gts)
*Cost of supplies of Enchanted worms is staying the same as they already provide sufficient profit; Cost of supplies for Magic worms is directly related to cost of supplies for Enchanted worms as Enchanted worms are main ingredient for Magic worms.
It is very important that we get the economy of fishing in Fish Hunt right. I can say that whenever we got the economics variables in Fish Hunt right oin the past we have experienced tremendous growht in the number of Fish Hunt Buoy Owners, the number of Fish Hunt fishers and the number of Worms Producers. Our vision is to lead the biggest gaming community in virtual world (Goldtokens.net) and our goal is to keep providing the tools for Second Life Landowners that enables them to tap into and to be a part of our largest and fastest growing community of users of virtual world and consumers of virtual goods and services.