Sim: Walker
Rating: Moderate
SLurl: 222,223,48
"This is the last move"
Interview with TapeWormProject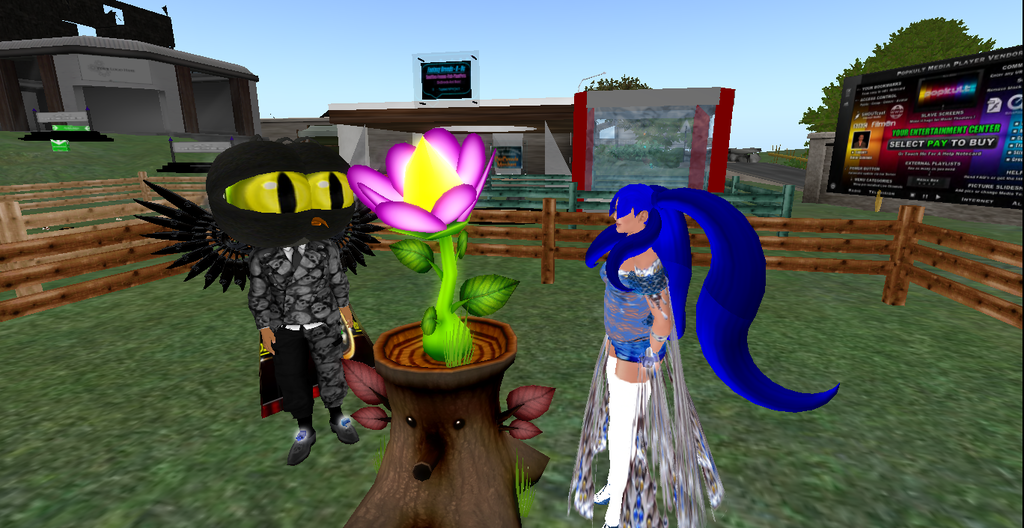 Leighla - I always have to ask what inspired you to build a sim. What's your goal?
Tape - When I first played SecondLife, years ago, I quit after 30 mins and returned back 3 years later with more patience, because of my daughter. I learned there is much to do.
L - She was your teacher?
T - Kids are, in a way: they teach you to stay calm.
L - I agree!
T - I did research, and breeding animals sparked an interest, because I love animals in RL.
L - Me too.
T - So, I started a breeding business. After many moves -- trial and error --, this is what came about in my head, so to speak.
L - How many breeds do you work with?
T - I currently work with Biobreeds, Snuffles, PetPeddlers and Plant Pets.
L - What was your first?
T - Fennux and Snuffles. Fennux very first. I have a 3rd child on the way, so I have taken time off, here and there. That is why I move alot, but this is the last move. Renting is not the way to go for me, because less control. Last land, the land owner was griefed by spammers and phishers -- they attacked other lands too --, so I came here.
L - Congratulations on your permanent location!
T - Thank you. I tried tier land b4, but didn't buy enough, then lost free time. But now I have a better schedule.
L - That's great. I see that visitors can play Fish Hunt, Gold Hunt and Trivia Hunt. Have those helped to improve your traffic?
T - Yes, much. Even though just opened, it's at over 500 (traffic-wise). Previous location, at a month, was about 1k-1200.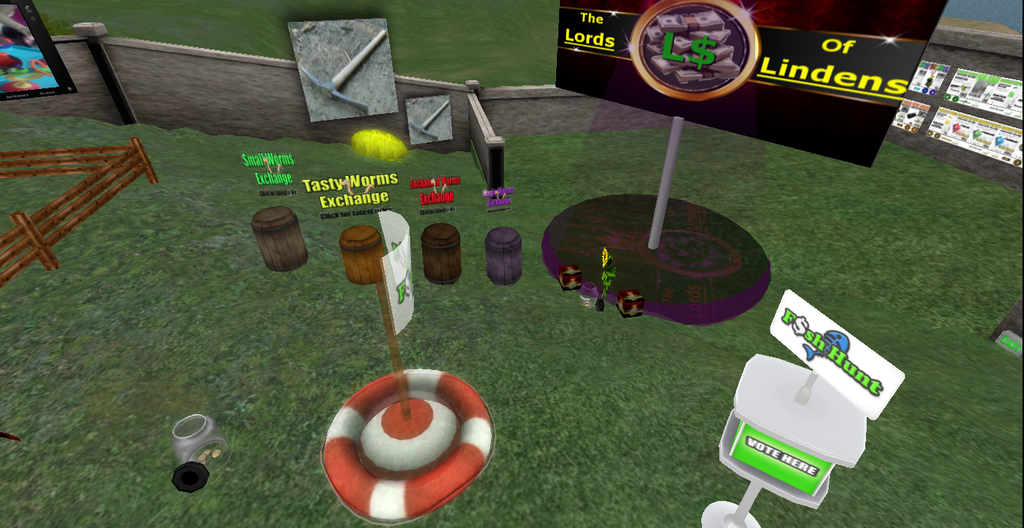 L - I'm glad it's been a help. I first found my way here during a gold rush, last week, actually.
T - The old land; okay, cool. Neighbors didn't like the 2-story or Biobreeds, but it had no rules and it was commercial.
L - You were renting spaces for worm farms, right?
T - Yes. Now I use that space for clan members.
L - Did you move the worm farming to this location?
T - Maybe I'll add some, after tweaks.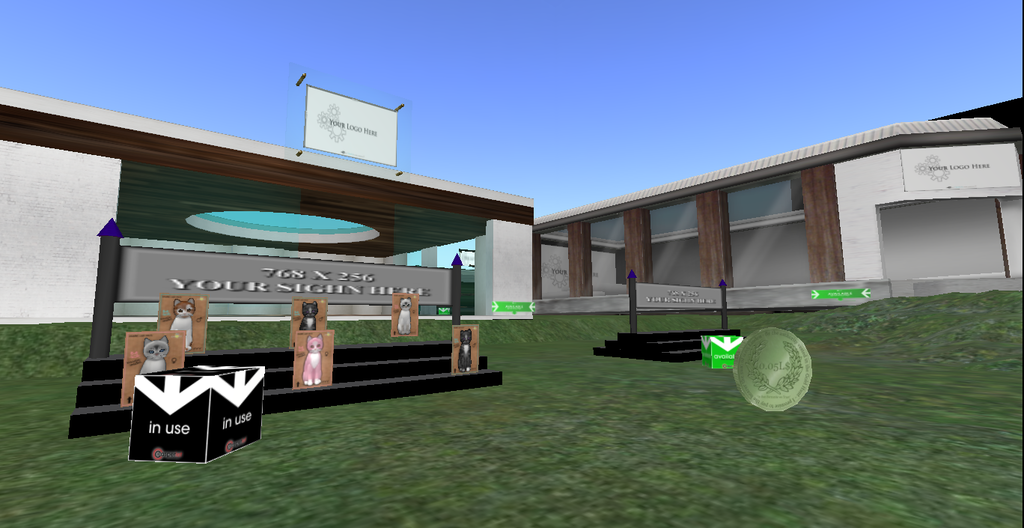 L - How do the auction stalls work? Are there scheduled auction times?
T - Daily rent; anyone can use them; not set time, at this time.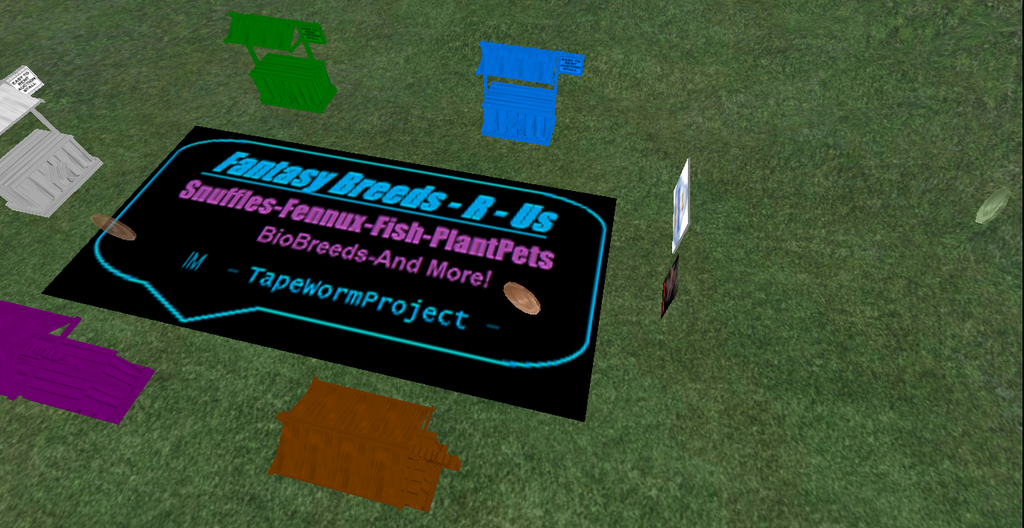 L - Which part of this sim was the most fun to build?
T - Probably sounds selfish, but, my breeds' breeding pens.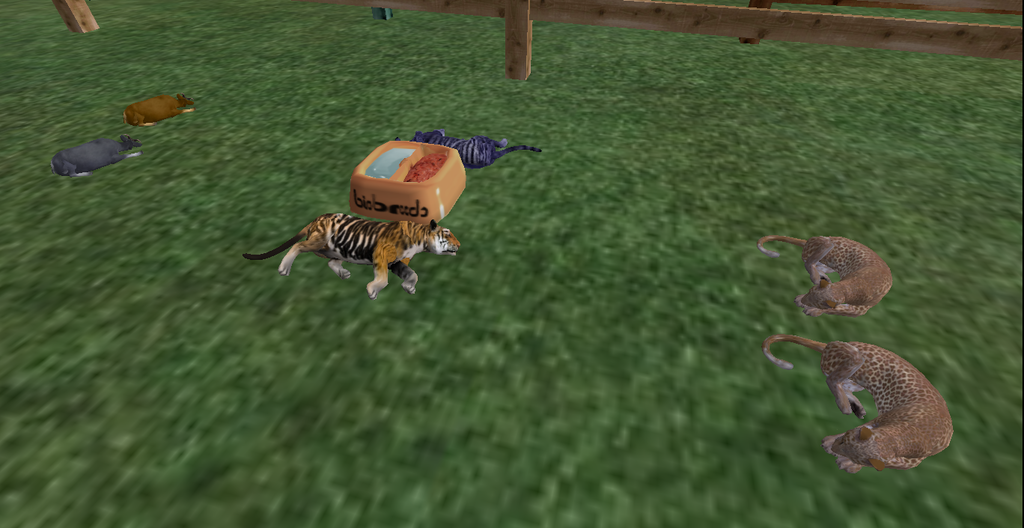 L - Not at all. It's the passion of players that makes this a vibrant community.
When you all visit Walker, please keep an eye open for this tip jar and give what you can, to support the sim.
Thank you and good luck! - LF