It might come as a shock to a lot of people, but it's perfectly possible to make money in Second Life just by playing games.
There's actually absolutely no reason whatsoever to ever whip out your credit card or PayPal account to buy linden dollars. Today I've decided to describe two of the very best methods to make money as a new player in Second Life.
Gold Hunt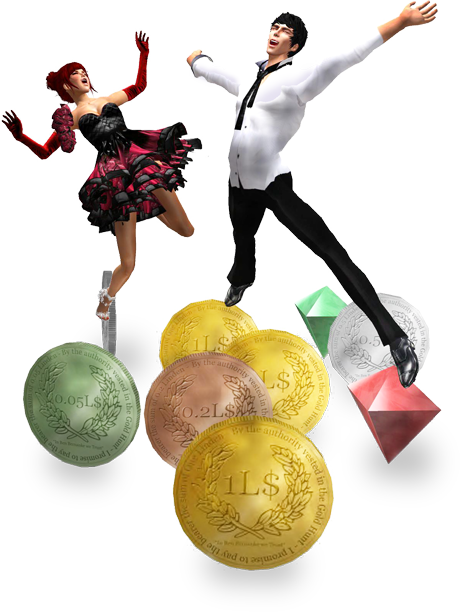 The Gold Hunt is a massive grid-wide hunting game, where you can make money by discovering coins and gems. It's actually one of the best ways for an absolute beginner to make their money when they first arrive in Second Life.
To start with you just need to buy the free hud, or visit the lands listing. This will show you places where you can find hidden coins and gems.
Once you teleport in you'll probably see some coins around your landing site. If not, take a short while to explore the surrounding area. If you don't find anything you should move on as its likely that another hunter has been there before you and cleared them out already - coins stay invisible for a time after they are collected.
Another fun aspect about the Gold Hunt is there are cool Gold Rush events that sometimes take place. During these events a land owner reveals all their coins and gems at once and there's a notice sent out to the "Linden Gold Hunters" group. Everyone arrives at once and theres a huge rush to find the best coins and gems!
Over time you'll learn where the best places are to hunt, as well as where the best coins and gems are located. This local knowledge will help you in your quest to make more money in Second Life.
Fish Hunt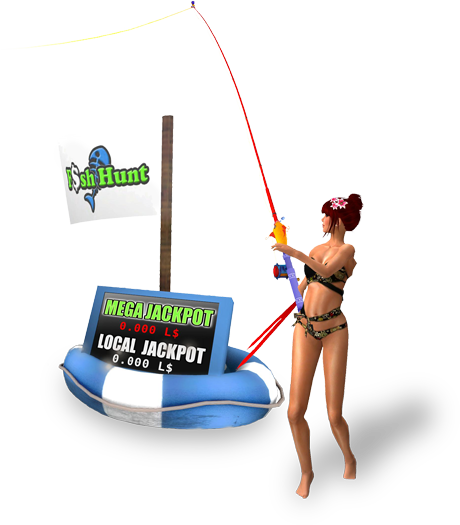 Playing Fish Hunt is another great way to make money in Second Life. Basically you visit various locations across the grid and hunt for fish!
To get started you'll need a beginner fishing rod and either the free hud, or alternatively you can visit the multiplier lands list. Wear your fishing rod and teleport in to where a fishing buoy is located. After about a minute your rod will be ready to start fishing. Touch it and you'll see your avatar playing a casting out animation. All you need to do now is wait to see what you manage to fish up!
One of the important things to remember about the Fish Hunt is that the amount of money you make increases over time as you gain fishing experience points. You'll start off fishing up tin cans and old bras but in the end you'll be catching icefish and sharks!
The other great thing about the Fish Hunt is the amazing multiplier events. At multiplier events you make even more money than you usually would because the buoys pay out multiple times more money than usual. This can attract an enormous crowd of fishers which makes for a really fun experience.
Cashing out your money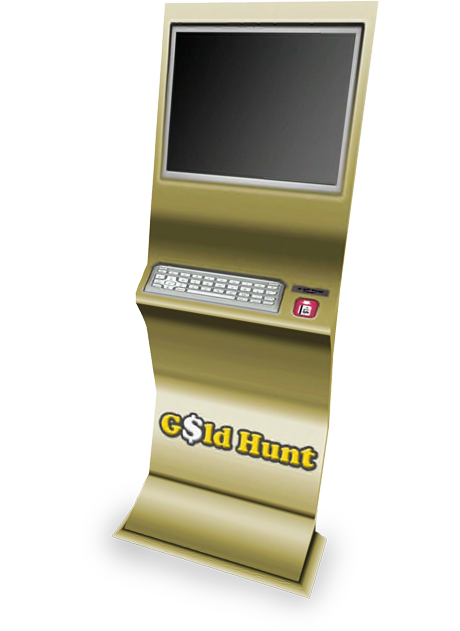 Now that you've made some money it's time to cash it out from your Goldtokens Account. To do this you'll need to visit either the Gold Hunt Headquarters or the Fish Hunt Headquarters and touch the ATM machine. After a second or two a menu will pop up and you'll have to press "withdraw".
That's it! The linden dollars you made will be sent directly to your account!
As a new player it's sometimes difficult to make enough money to buy the items you need to get started. Fortunately the Goldtokens gaming network is here to help!