Today I've been working on adding more to our blogging system. It's already proving hugely popular with more blogging going on every day.
I'd also like to mention that I've seen a lot of traffic being picked up from search engines on blog posts - meaning its a great free way to advertise to other Second Life players!
Comments Reply System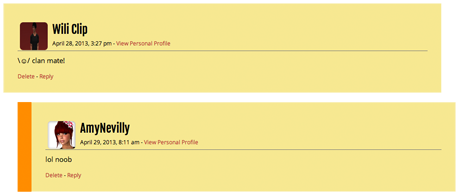 The first feature I've added today is a comments reply system. This will let you add up to 3 levels of replies (not too many to make people lose track of a conversation).
This effectively makes our blog a strange blogger/forum mutant hybrid, which is great!
Anyway, enjoy replying to comments and telling people what you think of what they said - for better or worse!
Coming Soon: Clan Blogs!
Next up I'll be adding a clan blog system so that clans can have their own blogging and other discussion going on!