The first two color variants for my bikini template are here!
The Lavender Bikini uses a really nice purple pattern that I made myself. I also made a dress with this pattern.
For the Goth Bikini, I made a new avatar girl to model it. My other girl up there would look out of place in this black and red thing. I haven't named her yet (the purple haired girl is Juko btw), suggestions are appreciated!
In addition to buying through my marketplace you can find these at my little cart in Shadow Wood, which is a Gold Hunt and Fish Hunt land. So you can earn yourself the L$1 cost of a bikini just by running around the place.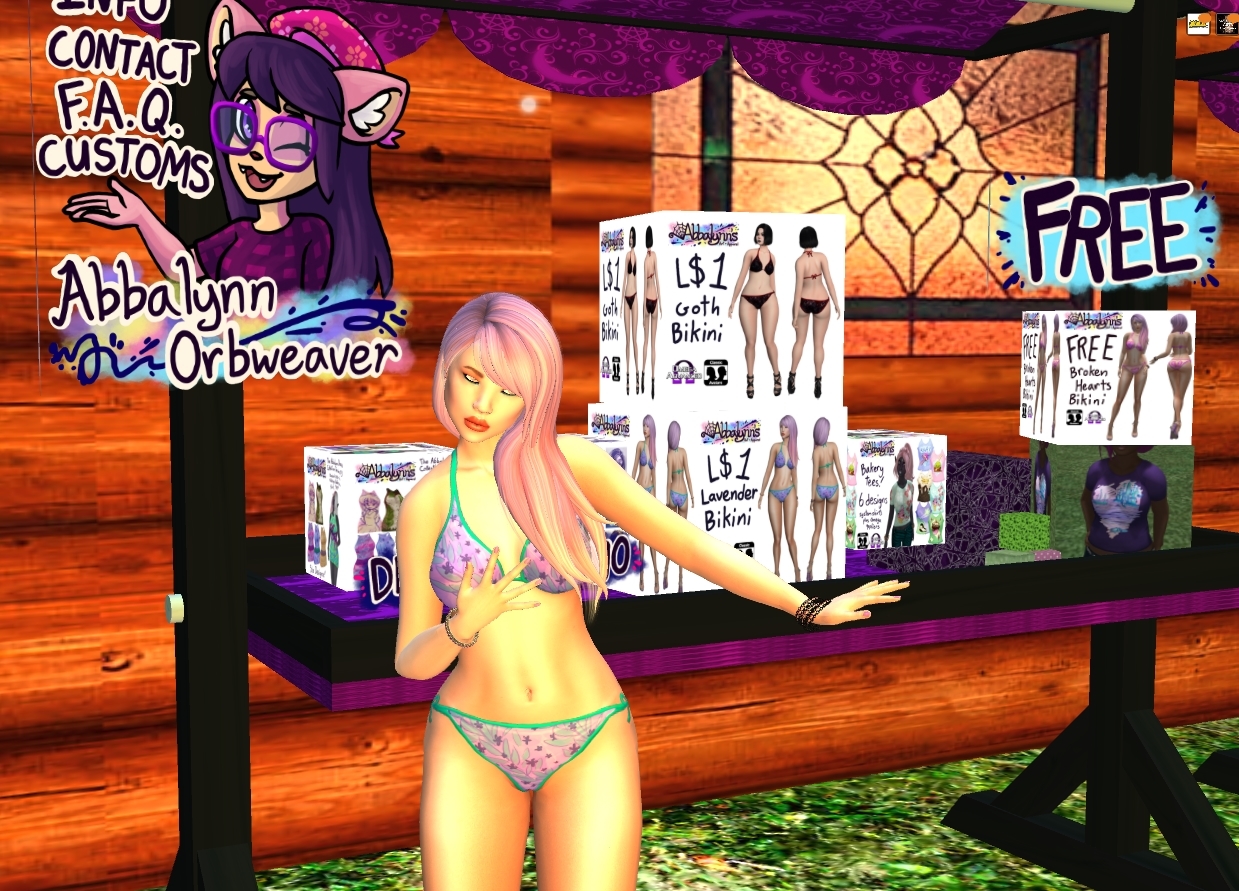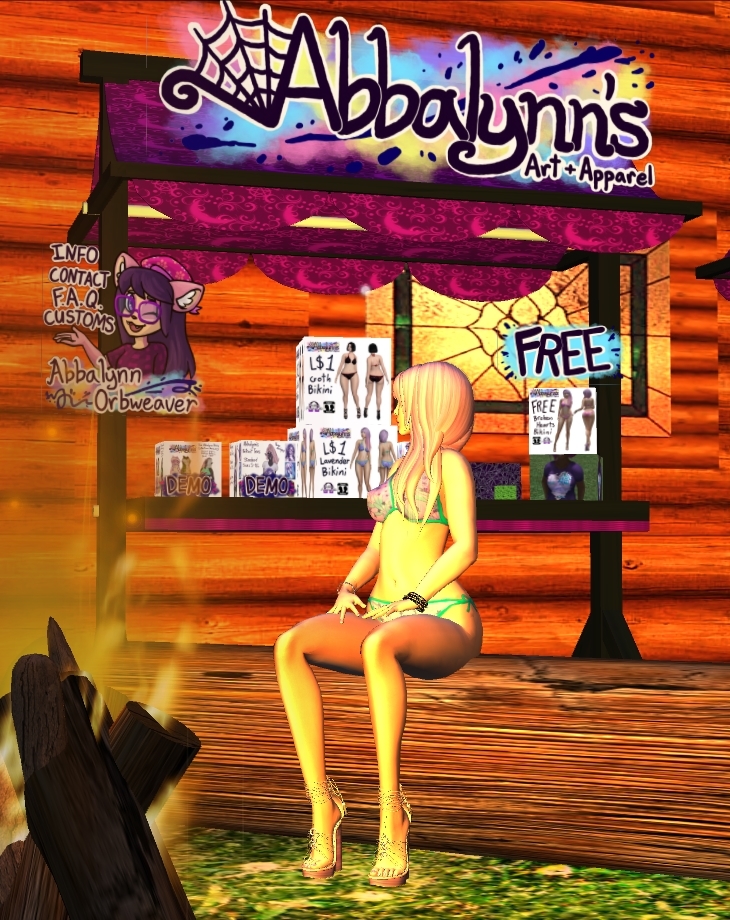 You'll notice there's also a FREE sign with the Broken Hearts Bikini and a tshirt under it, along with some assorted other stuff for sale. My full selection of products will always be up on the Marketplace, but I like having an in-world store. Next time you're gold hunting in Shadow Wood, go check it out!