To the subject at hand...
It is always good to see clans, and people here now that were here in the beginning. Over the years, LGH staff have seen many go, or let go, and unfortunantly have even been responsible for sending some on their way. It is never easy, and has never been easy...to implement consequences that will end with a result of a long-standing person or faction being no longer a presence in the LGH community. But I think, over the years, we have shown that when it comes to keeping LGH fair and free of cheating, LGH staff let nothing stand in their way.

So, how do you become, and remain, free of the consequence of "having to move on"? How do you become, and remain, a person or faction that has been with us "forever"? It's actually very easy.

first, I will refer to the first three points in my "about your GM's" pick of my profile

1. to be allowed to be a GM we agreed to uphold the rules
2. we will uphold the rules even if we like you
3. we will be fair even if we don't like you

These statements are true. What rules do I refer to?

http://www.goldtokens.net/terms-of-service

Read the entire TOS and if you are unsure if an action you are thinking about taking is not allowed, ask a staff. Better to ask than to assume, as some actions will result in an instant ban without any sort of warning first.

Keep in mind that staffs main goal is to keep the Goldtokens games fair for all. That means ensuring that no single person or entity playing our games get an advantage over others that others don't have. What constitutes an unfair advantage? Using any means that sidesteps the Goldtokens system or intended method of obtaining a goal within our games. Use of gadgets, pushing, harrasment, are only a few of the methods we see being used. And never forget. just because your method hasn't beeen caught yet, doesn't mean it won't be. Or that staff are not aware of it.

LGH staff want to see people and factions stay with us for a long time. It's good for the company, and good for the community. Make sure that you yourself are following the rules, and that any faction you are associated with is also an upstanding entity within the community - commited to keeping the games fair for all. Because if the ship goes down and you're on the ship, there may not be time to jump.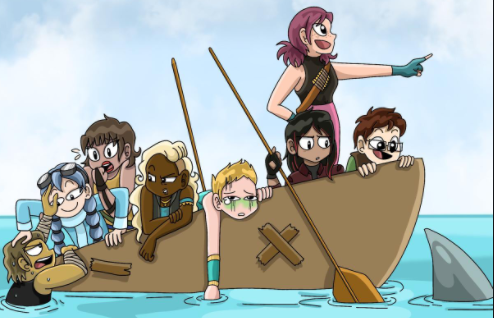 Goldtokens games are evolving. New and exciting options are being implemented every day. Make sure you are here to take part in them Being a part of Goldtokens past is only good if you are also a part of Goldtokens future. Make sure you can be both!