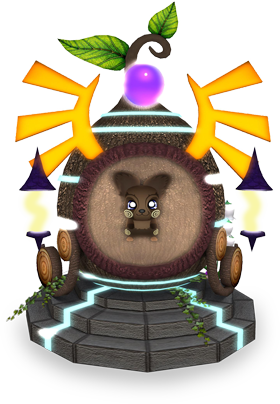 I'm really happy to announce that we've released the B8 update to Snuffles!
After a lot of careful thought we've made some changes to the breeding system that will allow more rewards for beginner players, while still retaining all the intense challenge for the more experienced ones.
There will now be two ways to win Limited Edition Snuffles:
http://www.snufflesbreedables.com/guides/limited.php
1) Saving up Spirit Points (gained through breeding ordinary Snuffles) and Gold Tokens - then using them at the Snuffle Spirit Generator!
2) Breeding together ordinary Snuffles and Limited Editions (a big challenge for experienced players)
We also introduced two new cool Limited Edition designs the Bankai and the Tsuki Snuffles!
http://www.snufflesbreedables.com/guides/possible.php
We've got lots of amazing plans for the future of Snuffles!!!
Finally, we were able to fix a number of bugs from the previous version such as the infamous freezing bug that stopped movement.
To update your Snuffles visit the headquarters and click on the updater machine to get an updated tree or stump. Then re-burrow your existing Snuffles to get the new script version inside!
http://maps.secondlife.com/secondlife/Business%20Park/37/87/21