On 10th of October in early morning hours we issued an urgent security update on potions (items that are crafted through cauldron). Commodities such as White Magic Powder, XP Elixir, Alacrity Potion,... are affected.
To tell you the truth I have never expected that the consumable potion side of the game (business of crafting) will grow so big and that it will have such an effect on Fish Hunt. At first it was thought up as an added interest for fishers and land owers to be able to trade with each other. Therefore when designing potions system SECURITY wasn't on top of my agenda. Goal was to make it work without bugs and with as lowest usage fail rate as possible and it did WORK. I did my best to provide best security for potions I possibly could and we ran multiple tests. Like with all complex systems you can find some bugs when its used for long time (unexpected bugs) - this is why most of our products have gone through revisions and improvements despite the fact that it creates a lot of negative feelings and temporary difficulties for our players. But this cost is paid to provide the future stability of the system and its survival. If it sruvives it also grows and our Fish Hunt has a long history of growth now and we all can be quite proud how big it got.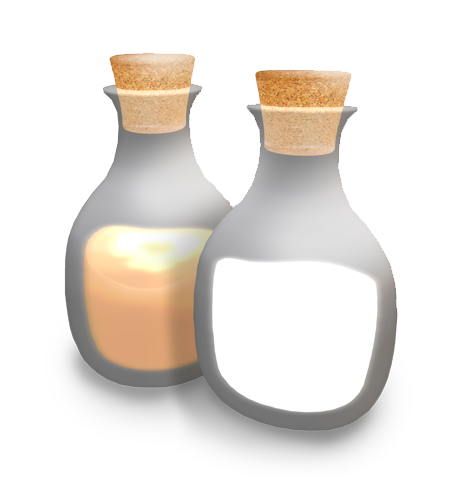 The consumable potions side of system has grown really big too and had an effect on fishing activity on overall. Potion economy developed in strange way with few big suppliers who have taken the time, energy and quite possibly some funds to get a total control on it. At point A I didn't mind as it looked like big suppliers are working in consensus with fishers and as long everything was flowing the normal way and people had opportunity to trade them it was ok. Fast forward to point B we ended up with big suppliers consistnetly selling them at loss (with each potion they've sold they've generated a loss for themselves). Selling what you produce for short time at loss is normal in competitive economies where those that sell at loss do that with interest to drive other suppliers out of market. But we had a case where this was happening for a really extended time (realy long). Which is very unusual and have raised some doubts in integritety of our consumables market.
At this point more and more rumors started flowing towards our management as more and more people were starting wondering how is this possible and if there is a possibility that someone is copying unlimited amount of consumable potions.
At this point I realized that we as system creators have no way to see how many potions are there in existance in total and if there are more then there should be (copies). We also weren't able empirically track the size of consumables economy and had no insight in how big it is and if we should put more energy into to it to through it improvements increase the satisfaction for all our players.
That is why at that point it we needed to urgently implement additional SECURITY with unique ID number for every consumable potion that is crafted. We can now see who crafts them and how many are crafted and because a license to verify a potion with unique ID is generated only when crafter crafts through a cauldron it is not possible to copy potions (evne if someone somehow copied them they wouldn't have license to verify them).
With this update now we can be sure that our potion economy is 100% protected. All players/crafters are playing on the same level field and if some crafters want to sell at loss they have all the rights to do so or continue doing so. But now we know for 100 % they can't be copied.
This update doesn't really change anything. All the big potion suppliers can get their old potions replaced for these new ones.
We will be replacing old consumables for new verified ones in an organized fashion.
REPLACING OLD FOR NEW (in organized fashion):
Several times a day, every day for number of coming days that will be neccessary to replace all old potions to new ones for everyone in every time zone of this world.
We will send a notice in LGH group when we're ready to start replacing and we will also announce the time for how long. When time is over we'll stop and begin replacing again at next announcement.

I would ask everyone for a healthy dose of patience and please bare with us and understand that we're going to have to replace old potions for ten thousands of people.