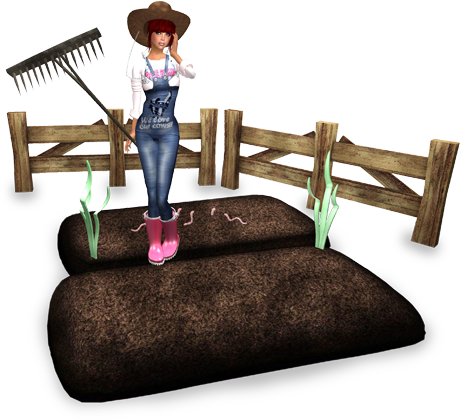 Today I'm going to explain the technical reasons for the recent farm changes as they might cause some confusion for players.
How timers in Second Life work (or don't)
The Second Life timers on your farm is actually very innacurate indeed.
They work by the sim adding +1 to a count every sim cycle which is supposed to occur every second.
However, if you experience a sim lag spike (which lets face it is not that uncommon in Second Life) the timer will not track time correctly. In addition, if a sim restarts or has other problems the timer can freeze or do weird things. Stare at an inworld timer for long enough and you'll see it jumping about like this. A bit like a drunken sailor.
Why timers are so important
Keeping time is essential because in order to ensure fairness for all farmers there has to be an equal playing field. Otherwise some farmers could charge less for their worms than others due to faster production and oversupply.
How we solve the problem
Instead of trusting Second Life timers we've implemented something on our servers called unix time. This is the gold standard for timers since it uses the system clock to measure precisely the amout of seconds that have passed since January 1st 1970.
This gives us a fixed reference point from our server, so that we can objectively ensure all farms take the exact amount of time specified, regardless of what the Second Life timer decides to do. We measure the unix time when you start your farm, and when you try to claim your worms to ensure the alloted time has passed correctly.
If you're farm triggers too soon then our server will reply back to you to say that you will have to wait a certain amount of time before you've actually completed the farming cycle correctly.
It's important to realise this is not additional time, it is simply more accurate time.
This solution ensures fairness for everyone using farms. Everyone is treated equally and players can be sure there are no others using sim exploits to produce worms at an unfair rate. As always we develop system improvements that ensure fairness for all players when we see potential exploits taking place.