Latest Fish Hunt Blogs
Posted by

Rio Waverider

in

Fish Hunt
July 5, 2015, 12:07 pm
-
567 Views
Raises hand, present 07/05/15
Read the full article (1 comments)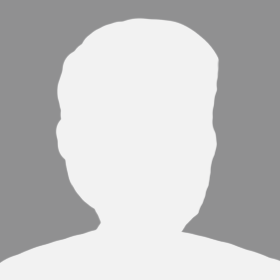 Posted by

TapeWormProject

in

Fish Hunt
June 26, 2015, 8:18 pm
-
2,207 Views
3 casts 3 results magic,enchanted,tasty worms
BOOTYLICIOUS CLUB MALL Would Love To See You In SecondLife So Co..
June 22, 2015, 2:35 am
-
1,512 Views
a great place to go fishing
Posted by

LeviRanney

in

Fish Hunt
May 5, 2015, 7:18 pm
-
531 Views
lol this is the first time i have posted but here goes Xunas is one of my favorite places some times it can be laggy
..
Does it cost any Lindens to Play
Posted by

ErinnaRosebud

in

Fish Hunt
May 3, 2015, 10:15 am
-
848 Views
I seriously will never get the people in secondlife. O.o Just to see how cheap they really are! I mean any game you p
..
April 10, 2015, 3:41 am
-
656 Views
Day 3 stats for this newb
Day two of my newbie fishing
April 8, 2015, 12:19 am
-
649 Views
April 6, 2015, 11:30 pm
-
804 Views
newbie fishing for the 1st time. I often wondered about Fishing games so this is my journey.
March 26, 2015, 9:32 pm
-
637 Views
Four Fantastic Fishing Ponds
Posted by

IvaDulo Proto

in

Fish Hunt
March 8, 2015, 1:57 pm
-
1,618 Views
I have been fishing for a little bit but most of my members are also fishing and aside from getting to visit new lands,
..
Posted by

Sheena Sandalwood

in

Fish Hunt
February 25, 2015, 7:23 am
-
722 Views
Justin & Sheena's Breedables - We offer BioBreeds, Wk Wild Kajera, Amerello Horses and more!!!
February 11, 2015, 10:18 pm
-
554 Views
2/11/15 Tallies for the day 12 buoys mostly outta funds lol but still a good day none the less!
February 11, 2015, 10:37 am
-
475 Views
TITILLATING TUESDAY AT CLUB LIXX
Posted by

Filipa Thespian

in

Fish Hunt
February 10, 2015, 10:21 am
-
724 Views
WE WILL BE HOLDING ANOTHER FISH HUNT BUMP THE PAYOUT GAME DURING THE EVENT! This means, for every 20 people who join ou
..
Read the full article (0 comments)
My Next Blogging of statistics
February 9, 2015, 4:07 am
-
799 Views
Today's statistics and earnings.
GOLDTOKENS BLOGS DISCLAIMER:
We utilize a network of
weblogs
hosted on goldtokens.com (hereafter referred to as "blogs"), to allow players, customers, staff, departments and clans to communicate with internal and external audiences. The views, opinions and positions expressed by the authors and those providing comments on these blogs are theirs alone, and do not necessarily reflect the views, opinions or positions of Goldtokens or Fish Hunt, Gold Hunt, SecondAds any of its subsidiaries or any employee thereof. We make no representations as to accuracy, completeness, timeliness, suitability or validity of any information presented by individual authors and/or commenters on our blogs and will not be liable for any errors, omissions, or delays in this information or any losses, injuries or damages arising from its display or use. We reserve the right to delete, edit, or alter in any manner we see fit blog entries or comments that we, in our sole discretion, deem to be obscene, offensive, defamatory, threatening, in violation of trademark, copyright or other laws, of an express commercial nature, or otherwise unacceptable.
1
2
3
4
5
6