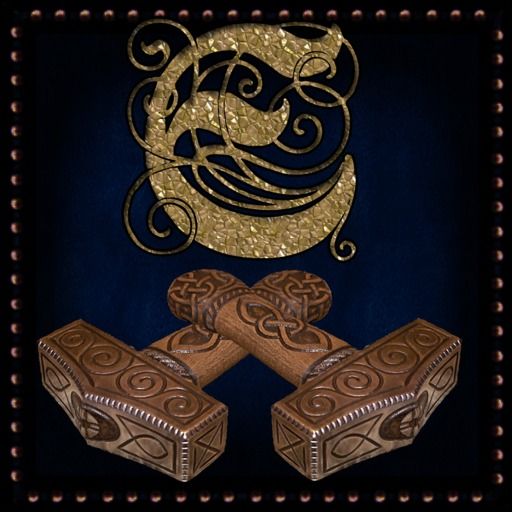 Members: 35
Territory: 0sqm
Magnus of Einherjar: Valkyujra Vinter
Magnus is the Leader, The Einherjar clan is unique in members, titles, and structure. The leader is responsible for the comfort and Happiness of the clan members. If ever there is a problem, quarrel, or questions, The Magnus is there to help you in any way they can.
Einherjar Justiciars: none
The Justiciar of Einherjar, is the Elder, This title is held by the most helpful of persons, they go above and beyond to help others, answer questions, and point members in the right direction. Our justiciar does more than is asked of her, and truly proved a good heart and good friend.
Einherjar Guardians: Dragonna Swords
Rhamantu
Ashton Tylman
FreyAruna
The guardians are senior members of Einherjar, those who go above and beyond to help sustain the land, keep the land safe from harassments or greifings. Our guardians also help to answer questions and lend their helping hands to ever member of the clan, including the Leader at times. Our guardians are a wonderful, kind, and loving group of people that protect and support the clan's ideals and all of its members.
Financial backers of Einherjar Clan are listed above in the form of generous Donations, Thank you to all of those who choose to Donate.
Einherjar Clan is a no drama, fun creative group of people that respect each other and willing to help others, we have a Einherjar Clan Base HQ at Business Park, for members to place there worm farms, wheat farms, snuffles etc. We will soon have a blue buoy placed on the land.

I want to take a moment and thank Drago Kaliopov for starting this clan for me, based off of my Norse beliefs and ideologies; I want to thank him for the buildings and furnishings as well as the pond, Thank you, Drago, for helping to make EInherjar what it is today.

Einherjar is and ancient Norwegian language, called Foese. The word means Bravest Warrior, in ancient times; it was believed that Valkyries would descend after battle to collect only the bravest souls of fallen war heroes. So I decided to call the clan that, because we are the bravest of warriors not in war, but in life. Our members represent the strong will and determination of kindness the best of humanity. I t is my hope that Einherjar and its members will prove to be just that. Those who seek Enlightenment, light conversation, and a relaxing clan experience for friends or family, you need look, no further. For while the war wages in LGH, Einherjar will always be at peace.

I'd also like the thank the members of the clan who have stepped up to help even in the most trying of times Crista, Dragonna, Rham, Freya, and Ash. Without you three my faith would be lost and heart would be broken, thank you for being my true friends, for believing in me, believing in my heart and helping me to stand tall for Einherjar, I am truly rich and blessed by your friendships and faith.

Welcome to EInhejar, Hail Odin!! We raise our heathen hammers high!! A clan build BY the people, FOR the people!!


*Note*
those curious on the pronunciation of the clan is as follows

IYNE~HEY~YAR
Einherjar Clan Clan Forum Posts
Does anyone have a clue what is going on anymore?
Posted by

brattybish

in

Einherjar Clan
September 24, 2013, 1:09 pm
-
979 Views
When i joined this clan everyone kept in touch and encouraged each other we had events and groups of us would fish to
..
Einherjar The Silence is Broken part 10
Posted by

Cristalyn

in

Einherjar Clan
August 15, 2013, 8:38 am
-
1,632 Views
The Great War is not yet over....
Einherjar The First Great War part 9
Posted by

Cristalyn

in

Einherjar Clan
August 8, 2013, 3:51 pm
-
2,095 Views
10,199 Kingdom Coins were distributed daily in 2017! In 2018 only 3423. Only 1000 in 2020. Kingdom Coins are limited in total supply. Read more at
Kingdom Coins explained