Earn Linden Dollars by Coin Hunting
It's tough for most avatars to make a living in Second Life. Why not become your own boss and earn that living as a coin hunter?
With Gold Hunt its really easy to earn linden. What's more you get to explore some of the coolest places the grid has to offer and meet all the coolest people too!
Gold Hunting has something fun for everyone. Compete to become the best hunter on the grid, visit cool Gold Rush events with big crowds of hunters and make new friends!
Getting Started
You'll be starting out, just like any new hunter, with limited hunting experience. It will be up to you to explore the grid using our Land Finder HUD and online Gold Hunt Lands List.
Over time you'll discover where the best stashes are and be the fastest to teleport in to those lucrative Gold Rush events.
Want to install Gold Hunt on your own land?
In that case check our our Installation Instructions to learn more. You'll be able to get active visitors to your land to increase your traffic!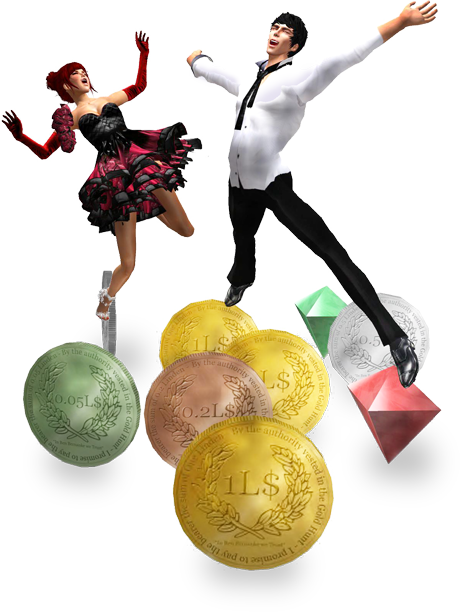 Claiming Earnings
The Goldtokens gaming network is by far the largest in Second Life. We serve many thousands of players each month and support a huge and diverse community. To withdraw your Linden Dollars from your Goldtokens Account just visit the Fish Hunt Headquarters and touch the Goldtokens ATM Machine.
You can withdraw your earnings as soon as you've earned 1L$ or more. There's no catches, we promise.
Are you a landowner? Need traffic?
If your a landowner we can help you increase your land traffic as well as establishing a community around your land.