Latest Game Updates
For a Job - Humans Need Not Apply
August 20, 2014, 9:23 am


Hot Topic
-
85 Views
In current modern times it has come to a point where robotization and computer automation will take over human labour if
..
Read the full article (2 comments)
Fishing Machinima - VIDEO
July 29, 2014, 4:44 pm
-
136 Views
Producer Glasz DeCuir has created in my opinion one of the best machinima videos in Second Life that I've seen...
Read the full article (0 comments)
Hope for Paws Fundraiser
Hope for Paws are a small charity that help abandoned dogs suffering on the streets of our cities. They take in animals who have lost hope to see their owners ever again, clean them, give them medical attention and find them a new forever home.
Donate a small percentage of your earnings from our games to helping these poor creatures today! Help us reach our target!

TOP DONATED BLOGS THIS WEEK

MOST VIEWED TOPICS THIS WEEK

Posted by

Anightwing Akina

in

General
August 21, 2014, 3:36 am
-
17 Views
So to summarize, Anight Says Hey ;)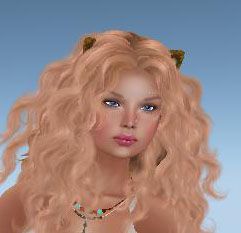 Posted by

dayz Short

in

General
August 20, 2014, 10:38 pm
-
17 Views
And the barrels they come in.   Hello. As many of you know, I am the current go-to person when you need worm barr
..
Read the full article (0 comments)
1 shop for rent 1 LINDEN WEEK/20 PRIMS
Posted by

ervinell

in

Gold Sweepers
August 19, 2014, 6:10 am
-
12 Views
FOR 1 CLAN MEMBER I RENT 1 SHOP/20 PRIMS FOR 1 LINDEN WEEK ON MY NEW LAND
IM ME IF INTERESTED (ERVINELL RES
..