News
Clan & Kingdoms&Empires Modifications and General Improvements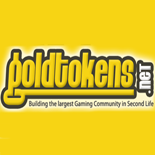 Posted by

Goldtokens

in

Announcements
October 24, 2014, 9:17 pm

Hot Topic
-
30 Views
Ongoing Re-Evolution of Clans and K&E. New incentives for clans and their members will be implemented soon.
Fish Hunt - Get ready for Halloween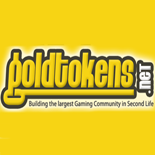 Posted by

Goldtokens

in

Products
October 24, 2014, 8:57 am
-
24 Views
Fish Hunt is getting ready for Halloween. 85% discount on Blue Fishing Buoy!
NEW Goldtokens HUD for Fish and Gold Hunt both in one!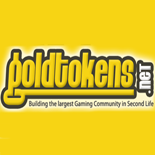 Posted by

Goldtokens

in

Announcements
October 11, 2014, 1:11 pm

Hot Topic
-
304 Views
Our Snuffles engineers have been listening to our players wishes and they worked tirelessly on preparing a new GoldToken
..
Hope for Paws Fundraiser
Hope for Paws are a small charity that help abandoned dogs suffering on the streets of our cities. They take in animals who have lost hope to see their owners ever again, clean them, give them medical attention and find them a new forever home.
Donate a small percentage of your earnings from our games to helping these poor creatures today! Help us reach our target!

TOP DONATED BLOGS THIS WEEK

MOST VIEWED TOPICS THIS WEEK

Shadow Foes Halloween Spooktacular Gold Hunt
October 25, 2014, 5:41 am
-
13 Views
http://slurl.com/secondlife/Sierra%27s%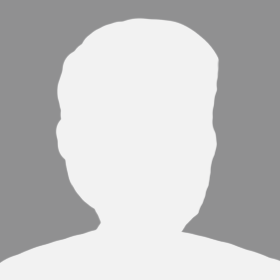 Posted by

Randrimlis

in

Fish Hunt
October 19, 2014, 6:50 pm
-
56 Views
Hey guys, I'm a bit of a forum fanatic, and naturally looked here when I found that I had questions about the fis
..
..:: SAVE 50 percent till 24th of October ::..
Posted by

Monaliza Villota

in

Photo & Fashion
October 18, 2014, 11:12 am
-
26 Views

..:: SAVE 50 percent till 24th of October ::..
D2T Couture Gaga Paparazzi, Complete outfit for Fun
..